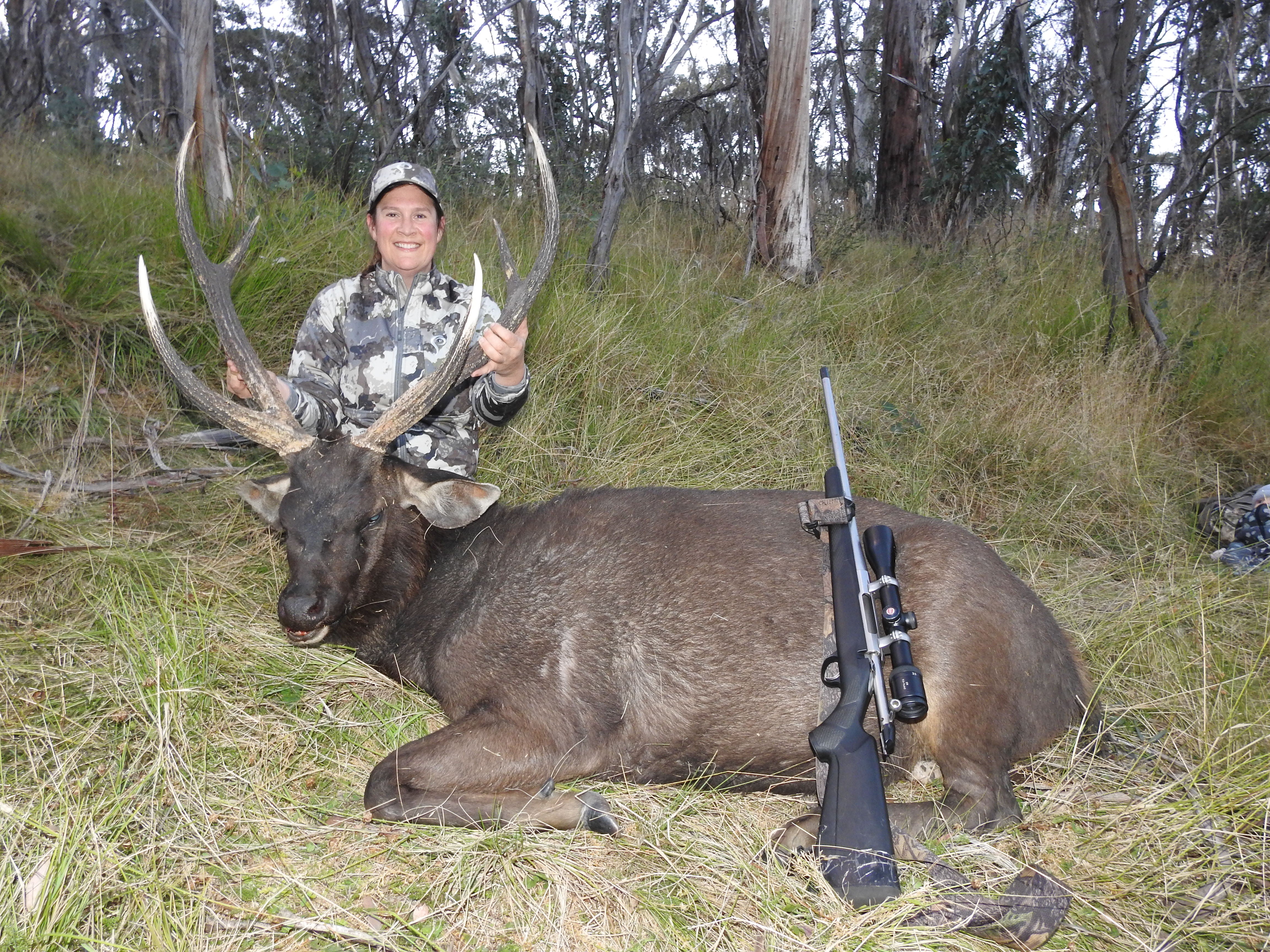 Prois Staff Journeys...Emma Sears
My journey with Prois...
I think a lot of women's stories are similar.
Hiking the mountains in ill fitting men's hunting clothing, freezing cold, uncomfortable with no functionality for us as women hunters. We are hunters first and foremost but we are also women and require clothing to accommodate our body. I know when I'm in the mountains I'm there with focus, intent and a purpose to hunt hard and be successful in finding my target species.
In 2010 I found the very first women's hunting line here in Australia. A small online company was importing Prois for the first time and I was beyond excited to try it out. I placed my order and was thrilled when it fitted and felt amazing. I was impressed by the functionality and the versatility of my new hunting pants that actually fitted me.
Since then I have continued to wear Prois and have found nothing that comes close to the product, price point and company values. I have loved seeing the development of the new lines and new camo patterns. It's great to look back on my old hunting pictures and reminisce about the hunt but also see how far Prois has come over the years. 
I attended the 2015/2016 trade shows in the USA and was so happy to see the Prois booth just up the corridor from our booth. I met Kirstie and Katherine and straight away felt like I had known them forever. I joined the pro staff that same year and brings me immense pride to be a part of this company and brand.

Prois is more than a brand, it's an amazing company that supports and embraces all women in hunting and the outdoors like no other. I choose to wear Prois not only because I believe in the product but because of the ethos of the company and the truly supportive and inclusive prostaff that surround it.

I have created life long friendships that span the globe because of Prois and the women behind the gear, clothing and brand and for this I am so grateful. I am 100% PROIS PROUD.