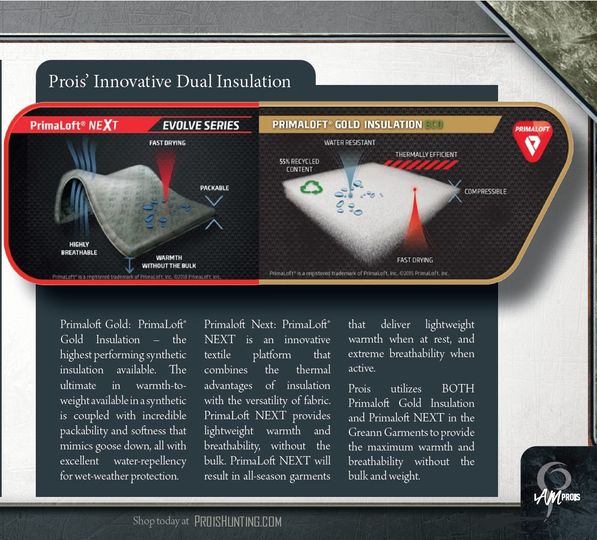 Prois...Leading The Way With Dual Primaloft Insulation
Prois...Leading The Way In Hunting Technology...
Prois uses a combination of Primaloft NEXT and Primaloft GOLD technologies to provide maximum warmth and breathability without added bulk. We utilize this dual technology in our Greann Bibs and Greann Jacket! Both of these pieces are also waterproof/breathable and have a soft, quiet brushed fleece exterior...perfect for the cold weather hunting! Check them out!