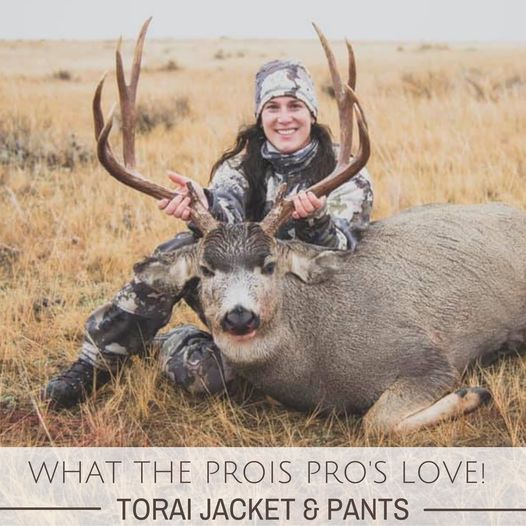 What The Prois Pros Love!
What are the Prois Pro's loving?! Read on for Prois Staffer & Alberta Coordinator, Dannielle Moore's picks!
"My absolute favorite Prois pieces are the Torai Jacket and Pants. They've been everywhere with me from South Africa for Plains Game, Northern Alberta for Black Bear, and Southern Alberta for White-Tail and Mule Deer. They work amazingly well with my Olann base layers to keep me comfortable in a wide range of temps. The versatility of the Torai line is unmatched and the camo pattern is pretty stellar too!"
Score 30% off Dannielle's favorite Torai Pants THIS WEEK!
Offer ends 10/10/21