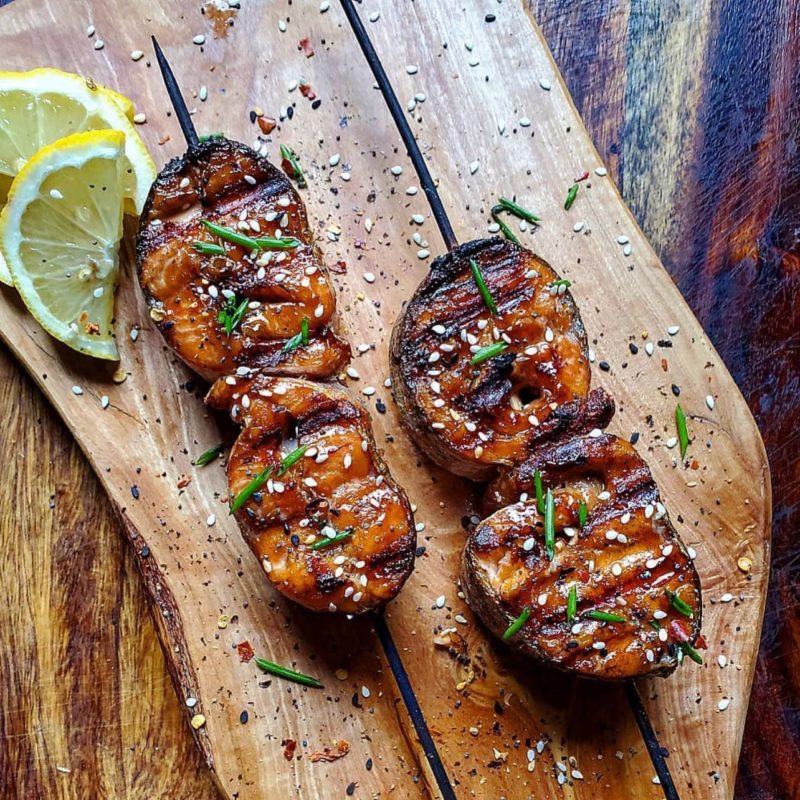 Smoked Teriyaki Kokanee Medallions
We're not drooling, YOU ARE! Holy deliciousness from Prois Staffer & Montana State Coordinator, Margie Nelson with Wyld Gourmet! Read on for this super easy packed with flavor line up!
Cut, marinate in equal parts Braggs Amino Acids and maple syrup for one hour, skewer, add a little salt and pepper and smoke on high for three minutes per side…brush again with marinade for 1 minute per side…enjoy! Try this with any of your wild caught trout and salmon. Make a side of rice, veggies, salad or just eat 'em straight up!