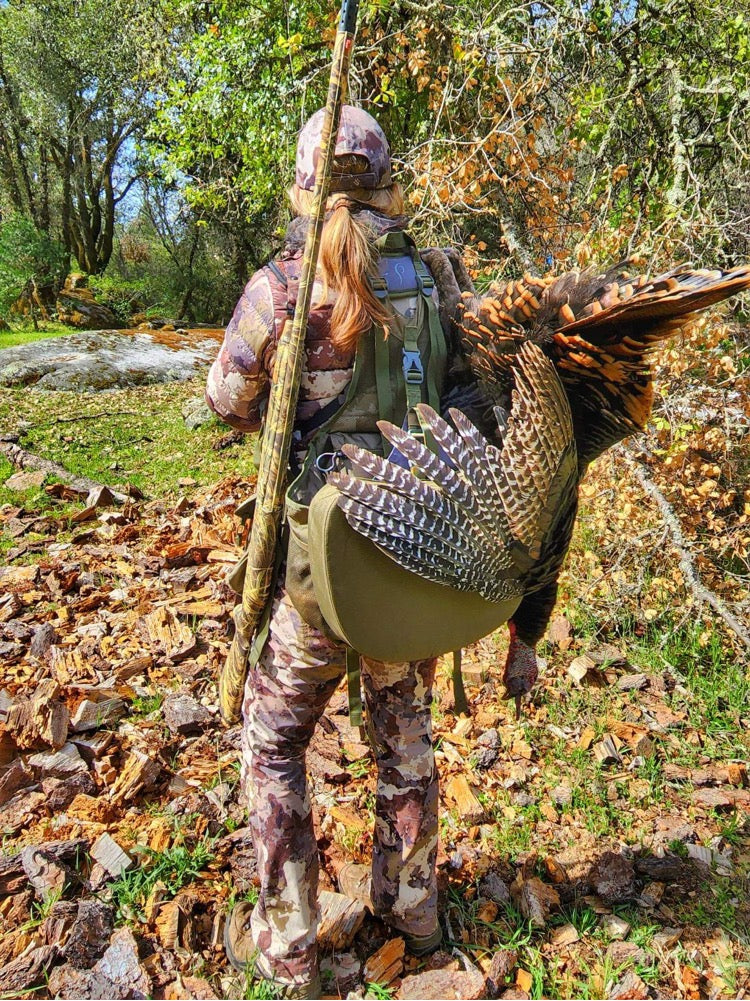 Oh That Prois Turkey Vest!
How in the world could I have hunted turkeys for well over 20 years and not have a dedicated turkey hunting vest? I've invested in shotguns, special turkey chokes, the best ammo I can find, camo clothes, decoys, seat cushions, and more bug spray than I can imagine… but never a turkey vest. And now I know why! I was waiting for the perfect one, and boy did I find it…The Prois turkey vest!! It has everything I could dream of, and then some.
The fit is great, tailored for a woman, and super adjustable. The pockets hold my calls, range finder, shells, phone, radio, snacks, hunting essentials, and of course my lip gloss, just perfectly. The decoy bag has plenty of room for my sultry hen with room to spare for extra clothes. With tons of zippers and small compartments, you can keep your gear organized and safe.
I will finish off my love review with the seat cushion. Holy Toledo, where have you been all of my turkey hunting life? It's so comfortable that it has already helped me stay longer under that old oak tree playing "Ain't too proud to beg" to that stubborn long beard, without getting a numb bum! Now that in itself is worth 5 stars!
The Prois turkey vest is a must have in your turkey hunting arsenal!
-Nancy Rodriguez- Prois Staffer