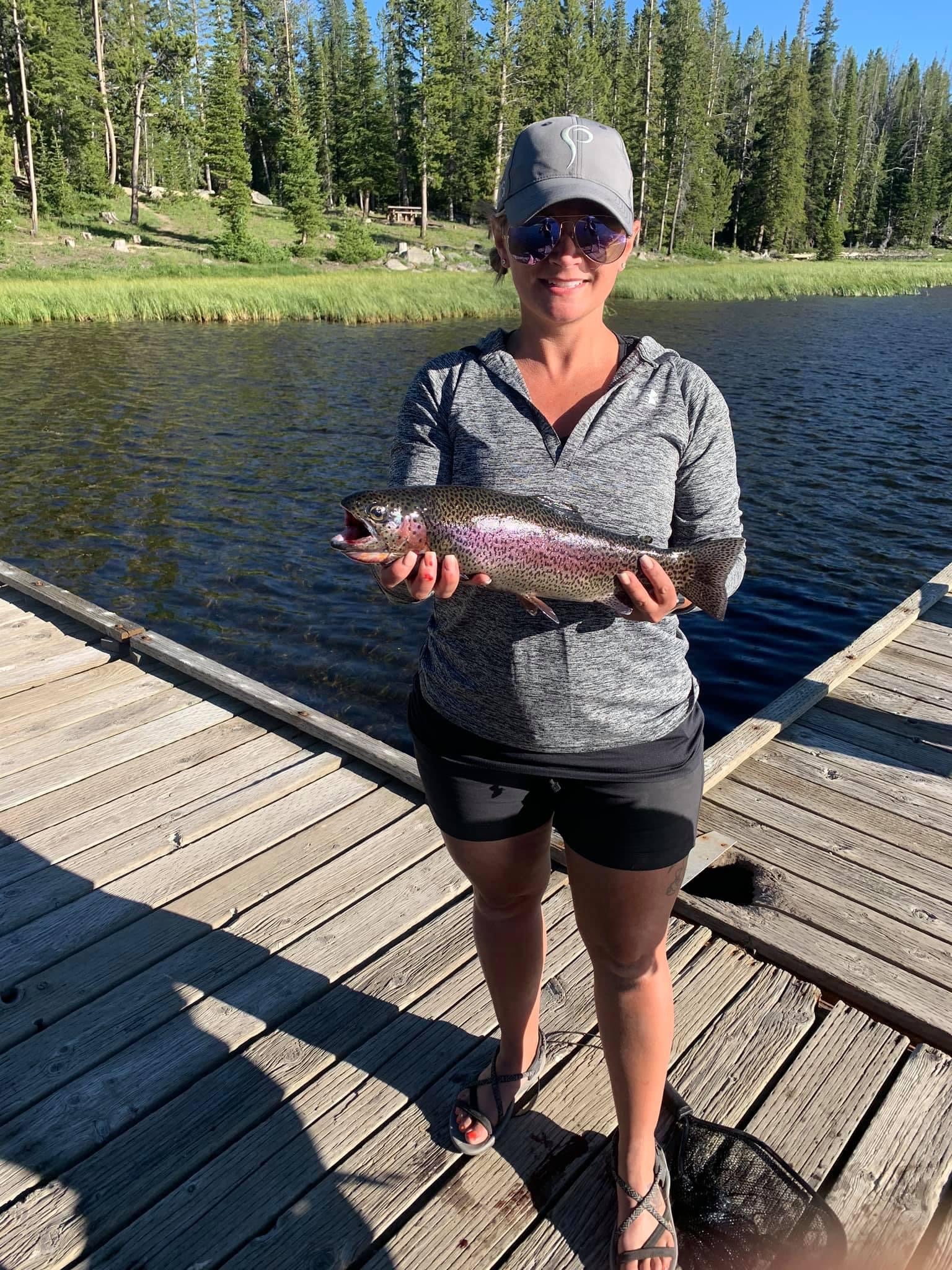 The Prois Pros....Amber Johns!
Every year we make an annual trip to a "super secret" fishing hole in our home state. It is a trip that we look forward to all year long and have shared with some friends of ours as well. 
It is a trip that goes on the calendar first thing on our vacation planning. See, my husband spends a LOT of time gone each Summer due to fires so getting him to commit to anything during the Summer months is impossible but this trip he makes a priority to spend together. We are blessed to live a beautiful state and have access to fishing with a short 6 hour drive. 
Prois always goes with me and I'm obsessed with the new fishing line and I can't wait to wear it this July during our trip (pictures to come for 2022). It is quick drying, stretchy (big girl thighs) and colors are interchangeable. Thanks Prois for making real clothes for real women of the outdoors. 
Amber Johns
Prois Staffer