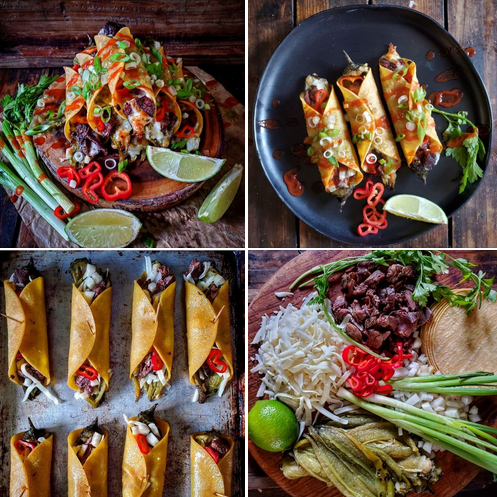 Taquito Tuesday...Wyld Gourmet Style!
Elk chili relleno taquitos. Is there such a thing? Well there is today!
And they are tasty.
Roasted hatch green chilis all cleaned up and stuffed with cheese and pulled braised elk shank and some sweet onions and red peppers wrapped up in a corn tortilla pre-fried just a bit...then baked off at 375°F for 15 and on broil for one last minute to crisp up. Had to use a toothpick to preserve the integrity.