Callaid Down Mitts
Unbelievable warmth and ultra lightweight, Callaid Down is the perfect down glove to stay warm, while keeping still, is crucial.Perfect gloves for glassing, tree stand hunting, cold weather waterfowl, and extreme cold-weather adventures with its 650 power-fill water-resistant down.  The ripstop exterior prevents tears and risk of spreading and the cire' finish keeps the down from migrating. The mitts contain DWR to provide excellent water resistance. The top folds open to expose the 165 gsm polar fleece 4 finger insert and magnetic closure secures it to an open position. Tech friendly index and middle fingers provide access to your phone easily.  This is the ultimate glove in performance and thermoregulation for extreme conditions.
Multi-column
Features & Tech
Weight 4.8 oz | 136 g
PRÒI-Down™ Water-Repellent Down Technology retains its loft and warmth in wet conditions.
PRÒI-Shield™ Durable Water-Repellent finish effectively resists precipitation and prevents the face fabric from wetting out.
PRÒI-Stop™ Wind-Resistant Technology offers complete windproof protection through a durable, lightweight, and breathable barrier.
PRÒI-Stretch™ 4-Way Stretch Technology enables a comfortable and superior range of motion. Ultra-lightweight & breathable fabric
Articulated Women's Fit
165 gsm Power Fleece Liner
650 Power-Fill Grey Goose Down
Ripstop Shell
Antimicrobial
Ultra Lightweight & Packable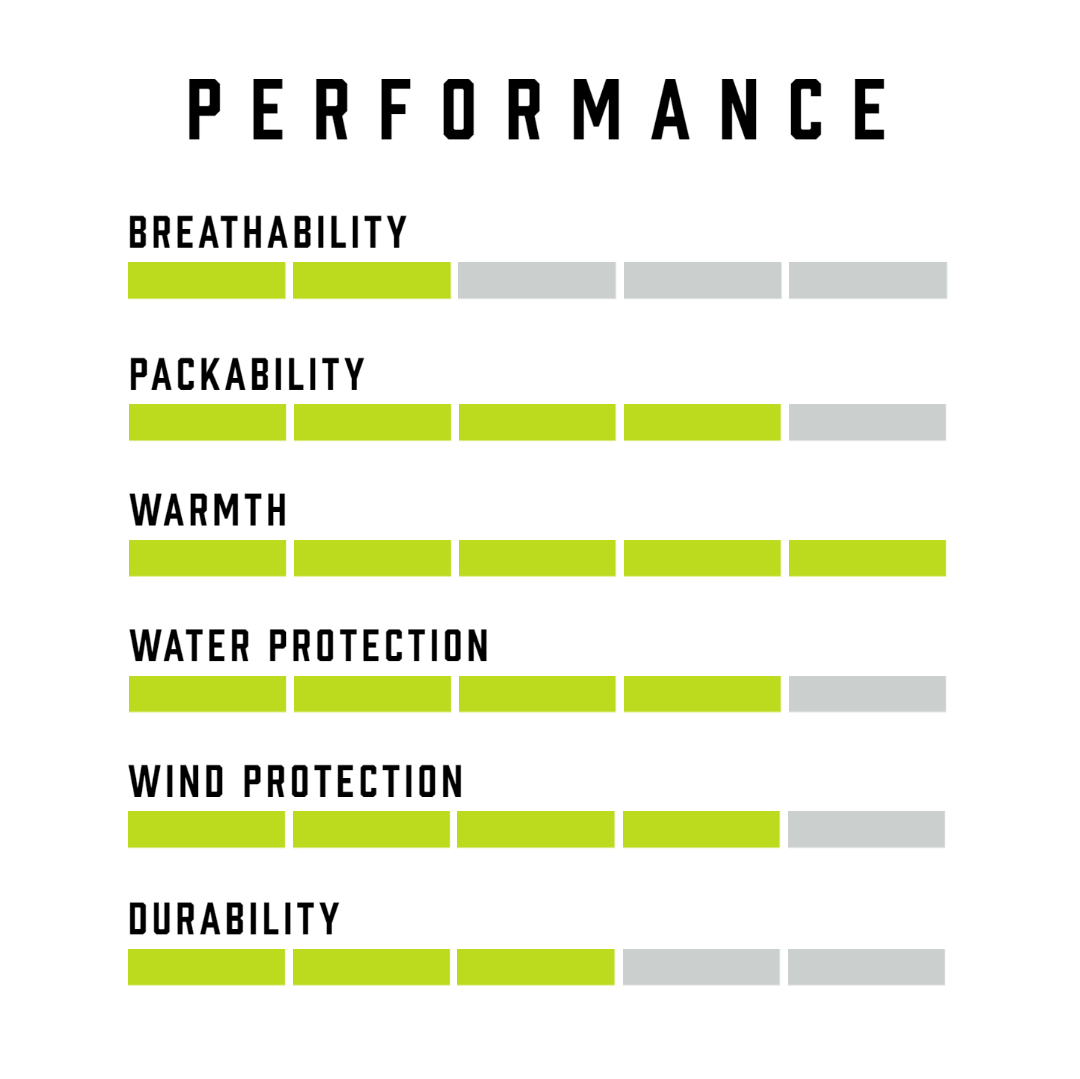 Multi-column
PRÓI-Shield
PRÓI-Shield is a waterproof breathable membrane that provides protection from rain, snow and wind while maintaining comfort allowing vapors to escape from the inside to the outside.


PRÓI-Stretch
4-Way PRÓI-Stretch fabric stretches and recovers in all directions for maximum comfort and is perfect for use in activewear.
PRÓI-Down
PRÓI-Down is natural wax-based compound that creates a completely water-resistant down & has the performance and durability needed for the most extreme & demanding environments. 
product care
For Best Results: Machine wash cold. Line or tumble dry low heat.
For Worst Results: Drag through puddle behind vehicle. Air dry on roof rack.
My favorite item
These mittens are so amazing I bought a 2nd pair…. Then I gifted to a friend. Next sale I will buy another set for backup. My hands get severely cold. These are by far the warmest mittens ever!!! Keeps my fingers from going blue in upstate NY winters.
Love These Mitts!
Got these from my mother-in-law for Christmas so have only worn them duck hunting to date. I wasn't sure how good the mittens would stay when folded up but the magnet on these is awesome and keeps the mittens up and out of the way. My fingers get cold sitting in our duck blind waiting for birds to come in and it's so easy to flip the mittens down and warm my fingers up. Love these mitts!
Warm
My hands are always cold. Put me in the stand on a 60 degree day and my hands will be cold!
I wore these these past few days when the Polar Vortex came through. We went out in 16 degree weather, and my hands were ok. They got a little chilly, but no other gloves/mittens I've tried have come close to these. I was pleased.
On me they're a little big, and they wont stay fully on with a coat. so I have an extra 1" of glove fabric on each finger. I will probably take off to shoot due to the excess fabric. I haven't tried to text with them on, as they're just too big.
The magnets are strong. These stick to my car, my stand, my magazine, my house door. It's sort of entertaining but I appreciate the fact that when I fold the mitten back, it will stay.
Good
Not as warm as I was hoping but they'll do for early winter!
Down Mitts
Very nice. Perfect for hunting. Gloves are fitted not bulky. Got with down hat both very warm